Multi-denominational school places in demand
Firhouse Educate Together National School is three years old.
With 76 pupils, the school is currently in temporary prefab accommodation, as is the new Gaelscoil next door.
This year, for the second year running, the school has asked the Department of Education for permission to fill not just one but two junior infant classes in September.
But as yet – and time is fast running out – they have not received the go ahead from the Department of Education.
The demand is clear.
At the end of last month the school had a core of 109 children remaining who wanted a place in this multi-denominational school. That is on top of the 28 five-year-olds who had already secured one.
An additional junior infants class would mean an additional prefab on site.
This year, Firhouse Educate Together has been in touch with the department about its request since last October.
Behind this is a planning row.
A new school building is planned for a site adjacent to the school's current temporary location. But local residents have objected to this location.
Among their concerns is the loss of green space. A decision on this is due next week.
It looks as if the Department of Education is awaiting that decision before it gives the green light, or otherwise, to the school.
Firhouse Educate Together is not alone in facing this kind of difficulty.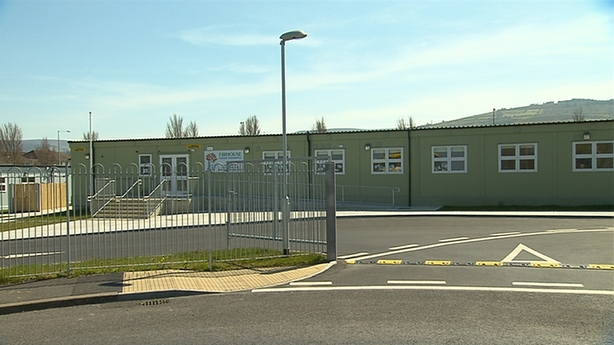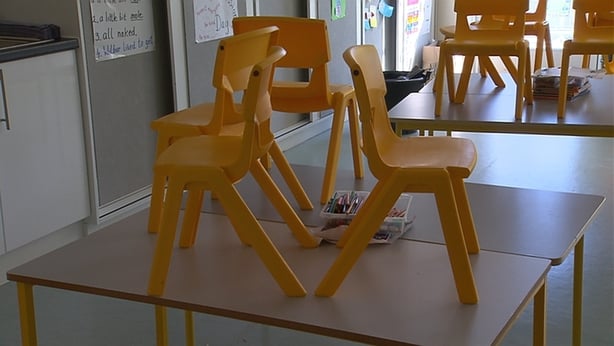 Another multi-denominational school, Canal Way Educate Together, was until recently in a similar bind; under pressure due to strong demand to expand to two streams of junior infants but hampered in this case by space limitations caused by a restrictive lease on the building it occupies.
Canal Way, in the south inner city, is housed in a former Christian Brothers school.
A trust set up by the Brothers – the Edmund Rice Schools Trust (ERST) – has leased the building to the Department of Education for ten years.
The school does not have the use of the entire building, and ERST continues to have a say in the building's operation.
The school and its grounds will revert to the trust in just a few years time.
While the details differ, the issue is the same; strong demand for multi-denominational school places, but schools facing difficulty in expanding to meet that demand due to uncertainty as to their future accommodation.
Accommodation problems are also preventing the opening in the first place of badly needed multi-denominational schools.
Such a school was due to open last September in Castlebar in Co Mayo.
But Educate Together turned down the building it was offered. Eight kilometres from the town, it used to house a Catholic school which closed due to falling demographics around 20 years ago.
Educate Together said the building, in an isolated National Park area, was too remote and therefore unsustainable.
The organisation has called on the Government to end what it calls the "piecemeal" provision of multi-denominational schooling.
It says it wants a national programme, properly funded, to tackle the growing demand.
Educate Together says it has the names of between 15,000 and 20,000 children on enrolment lists for both primary and second-level multi-denominational education around the country.
That includes 1,000 children who are signed up as part of a campaign to get an Educate Together primary school for another south Dublin suburban area not far from Firhouse, Dublin 6/Terenure.
Canal Way school's problem was resolved. Several weeks ago it was given the go ahead to open two junior infant classes. But for the second year running, Firhouse is still waiting.
The Department of Education says it is "continuing to consider" the school's request "which will include analysing a range of factors including the accommodation requirements of the school".
It says it will make a decision "shortly".
It is highly likely the department's decision will be informed by next week's planning ruling.
But regardless of whether a new school building – on that site –  gets the go ahead or not, there are still 109 children in the area whose parents want a multi-denominational education for them.
Even if a second junior infants class is sanctioned, most of those parents will have no option but to send their child to a religious school instead.
One parent who is pinning her hopes on a second junior infants stream at Firhouse told RTÉ News that 20 years ago she had to pay for a private non-religious education for her unbaptised child.
That child is now a young adult.
"I don't see why our children are not entitled to what everybody else is entitled to," this mother told RTÉ News.
"I really thought that 20 years later we wouldn't be looking at the same situation again".